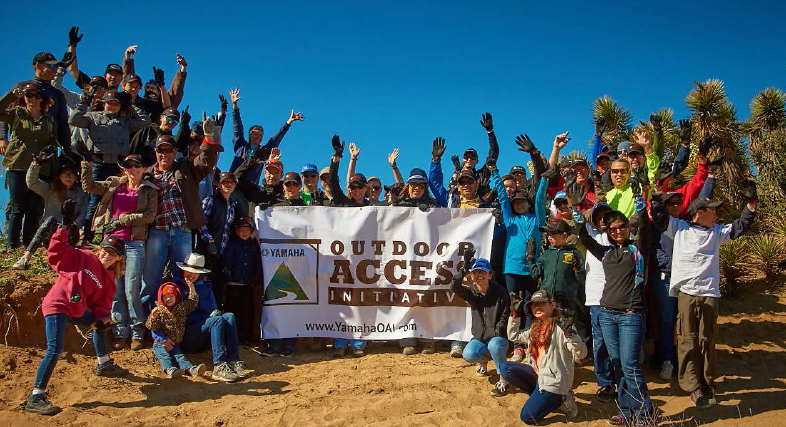 Yamaha Outdoor Access Initiative Awards Over $115,000 in 3rd Quarter
Yamaha, January 17, 2020
Yamaha just announced that it is awarding more than $115,000 to nine organizations, bringing Yamaha Outdoor Access Initiative's (OAI) funding total to $4 million in grants since 2008. Together with public land managers, Yamaha  Motorsports dealers, and thousands of outdoor enthusiasts, Yamaha OAI supplies much-needed funding and support to help those working to protect access to public land for outdoor recreation at the local, state, and federal level.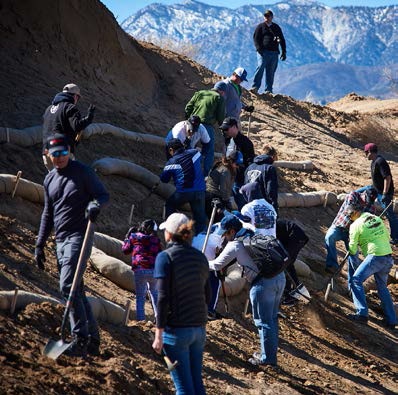 To date, the program has funded over 350 projects across the nation and Yamaha continues to seek OAI grant submissions for projects from ATV, Side-by-Side, motorcycle, snowmobile, and outdoor enthusiasts and associations – all of whom share the common need for land access to enjoy their lifestyle. Projects receiving OAI grants often have a strong stewardship component, as well as an inclusive community of users working together, ensuring all types of  outdoor recreationists can enter public land sustainably and safely. All nonprofit or tax-exempt outdoor recreation groups and land stewardship organizations can inquire and, if appropriate, apply for funding at YamahaOAI.com.
"Consistent effort to protect, improve, and increase access to our public lands is necessary for sustaining outdoor recreation opportunities for all, and Yamaha has more than a decade of experience showing we're the reliable and  available resource working on these issues," said Steve Nessl, Yamaha's Motorsports Marketing Manager. "With the Yamaha Outdoor Access Initiative surpassing the $4 million funding mark, we're elated and even more committed to its mission: providing support for efforts promoting safe, responsible use of OHVs, educating the public on proper recreational land use and wildlife conservation practices, and protecting appropriate and sustainable access to public lands."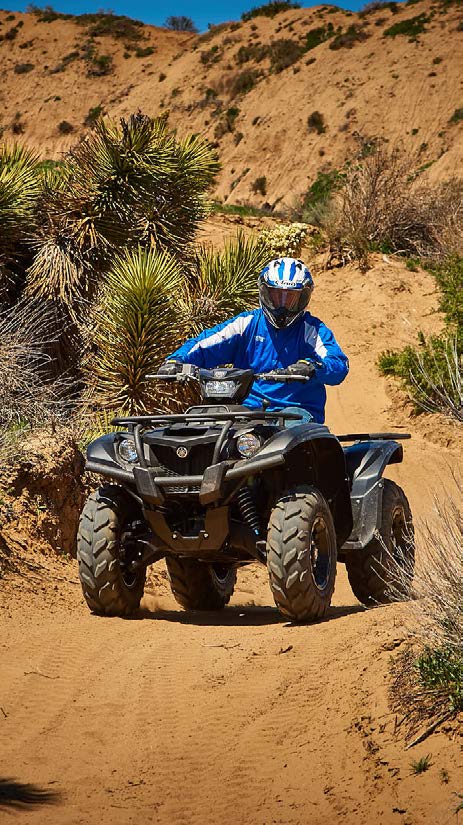 Yamaha is awarding more than $115,000 in the current funding cycle to support efforts protecting and improving admittance to public land and educating the public on safe, sustainable recreational use by all. These recipients received Yamaha OAI grants for trail maintenance, safety signage, land stewardship programs, and efforts aiding in protecting access to motorized recreation areas.
The beneficiaries are:
CRISTA Camps – Kitsap County, Washington
Day Mountain Road Association – Avon, Maine
Great Falls Trail Bike Association – Great Falls, Montana
National FFA
Off Road Business Association – Oceano Dunes SVRA, California
Richfield Township – Genesee County, Michigan
University Medical Center of El Paso – El Paso, Texas
Westcore, Inc. – Montrose County, Colorado
Washington Off Highway Vehicle Association
Learn more about Yamaha's Outdoor Access Initiative at www.yamahaoai.com.
Additional Outdoor Story: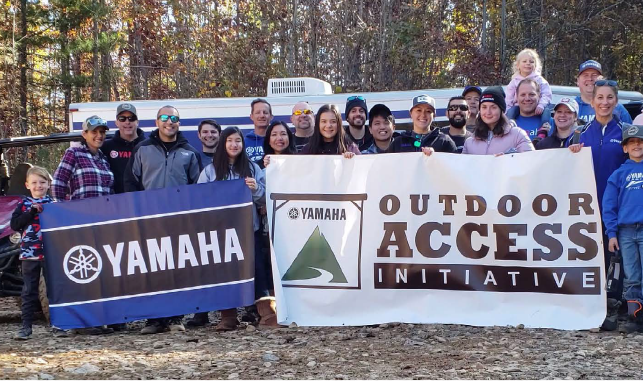 11th Annual Outdoor Access Initiative Employee Volunteer Project
On November 9th, a group of Yamaha Motorsports employees and their families trekked to the Davenport Mountain OHV trails in Blairsville, GA for the 11th annual Outdoor Access Restoration Event (and our 1st annual Outdoor Access Restoration Event in Georgia). This event was a great success as the team of volunteers worked to mark and help clean up the local mountain trails. Once the work was completed, employees participated in supervised demo rides featuring many different Yamaha off-road products.
The Yamaha Outdoor Access Initiative was created 11 years ago to promote and support the responsible use of OHV's, educate the public on proper recreational land use and wildlife conservation practices, and protect appropriate and sustainable access to public lands. Yamaha employees have volunteered their time for the past 10 years to do their part in helping restore and clean up trails in the San Bernardino
National Forest. This year we were successful to have restoration events coast to coast. Additional thanks to Marietta and Kennesaw employees from Motorsports, Golf Car, and Marine, as well as to Eric Miller and Ryan Stiver who assisted in transporting the demo units from the Marietta facility.