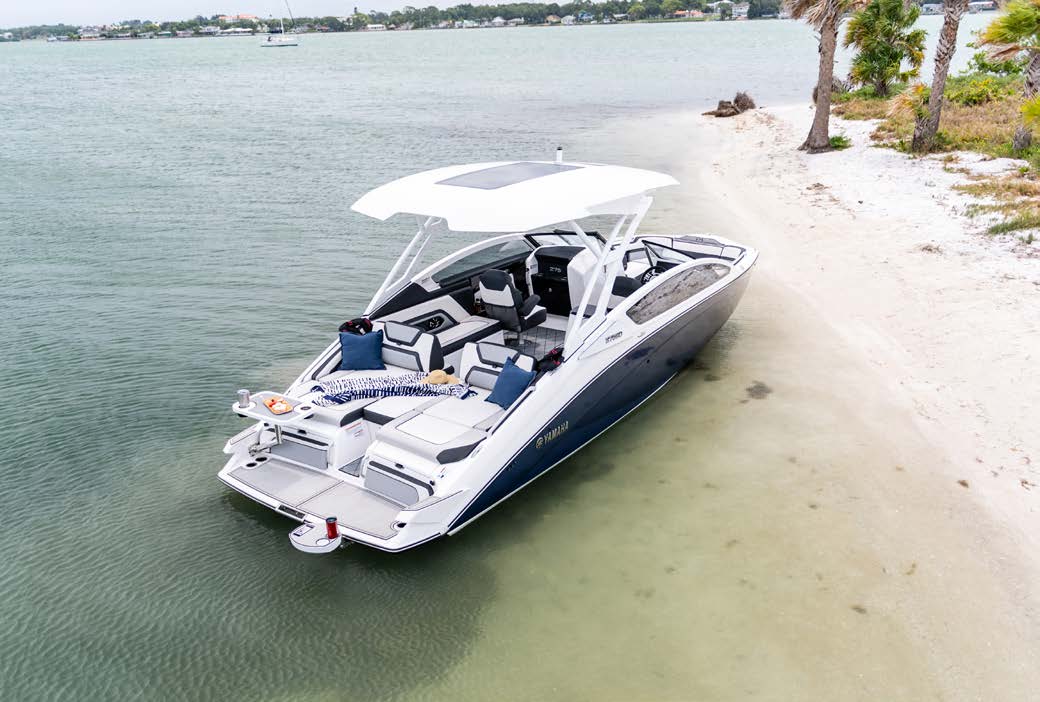 Yamaha 275 Series Boat Wins Prestigious International Design Award
Yamaha, February 21, 2020
The Chicago Museum of Architecture and Design, in partnership with The European Centre for Architecture Art Design and Urban Studies, has selected the Yamaha 275 Series boat as the 2019 winner for the prestigious GOOD DESIGN® Award.
According to the award presenters, "The GOOD DESIGN® Award celebrates the critical mass of the design and manufacturing industry representing the best consumer design ranging from the 'spoon to the city' for sustainability, superior design and unparalleled function." The 27-foot, yacht-certified Yamaha 275 Series boat is the largest, most technologically-advanced jet drive boat manufactured by Yamaha, which also won the National Marine Manufacturers Assocation's® (NMMA®). The 275 Series features a host of industry first technologies including Yamaha's proprietary DRiVE system that is the marine industry's first dual paddle controls for effortless low speed handling and docking. "We aimed to create a paradigm shifting boat when designing the 275 series and receiving this design award recognizes what happens when our team comes together with fresh ideas, new concepts and innovative thinking for our customers," said Mike Ricciardi, Yamaha WaterCraft's Product Manager. "Our goal is to deliver unforgettable experiences for our customers on the water, and the 275 combines the latest technology, stylish design, thoughtful features and amazing performance that we think will exceed their expectations."
Founded in Chicago in 1950, the GOOD DESIGN® is the oldest and world's most-recognized program for design excellence worldwide. This year, the Museum reported a record number of submissions from the world's leading manufacturers and the industrial and graphic firms representing 47 nations.