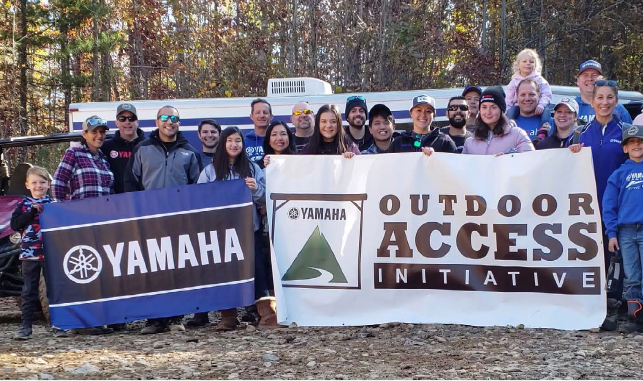 11th Annual Outdoor Access Initiative Employee Volunteer Project
Yamaha, November 19, 2019
On November 9th, a group of Yamaha Motorsports employees and their families trekked to the Davenport Mountain OHV trails in Blairsville, GA for the 11th annual Outdoor Access Restoration Event (and our 1st annual Outdoor Access Restoration Event in Georgia). This event was a great success as the team of volunteers worked to mark and help clean up the local mountain trails. Once the work was completed, employees participated in supervised demo rides featuring many different Yamaha off-road products.
The Yamaha Outdoor Access Initiative was created 11 years ago to promote and support the responsible use of OHV's, educate the public on proper recreational land use and wildlife conservation practices, and protect appropriate and sustainable access to public lands. Yamaha employees have volunteered their time for the past 10 years to do their part in helping restore and clean up trails in the San Bernardino
National Forest. This year we were successful to have restoration events coast to coast. Additional thanks to Marietta and Kennesaw employees from Motorsports, Golf Car, and Marine, as well as to Eric Miller and Ryan Stiver who assisted in transporting the demo units from the Marietta facility.