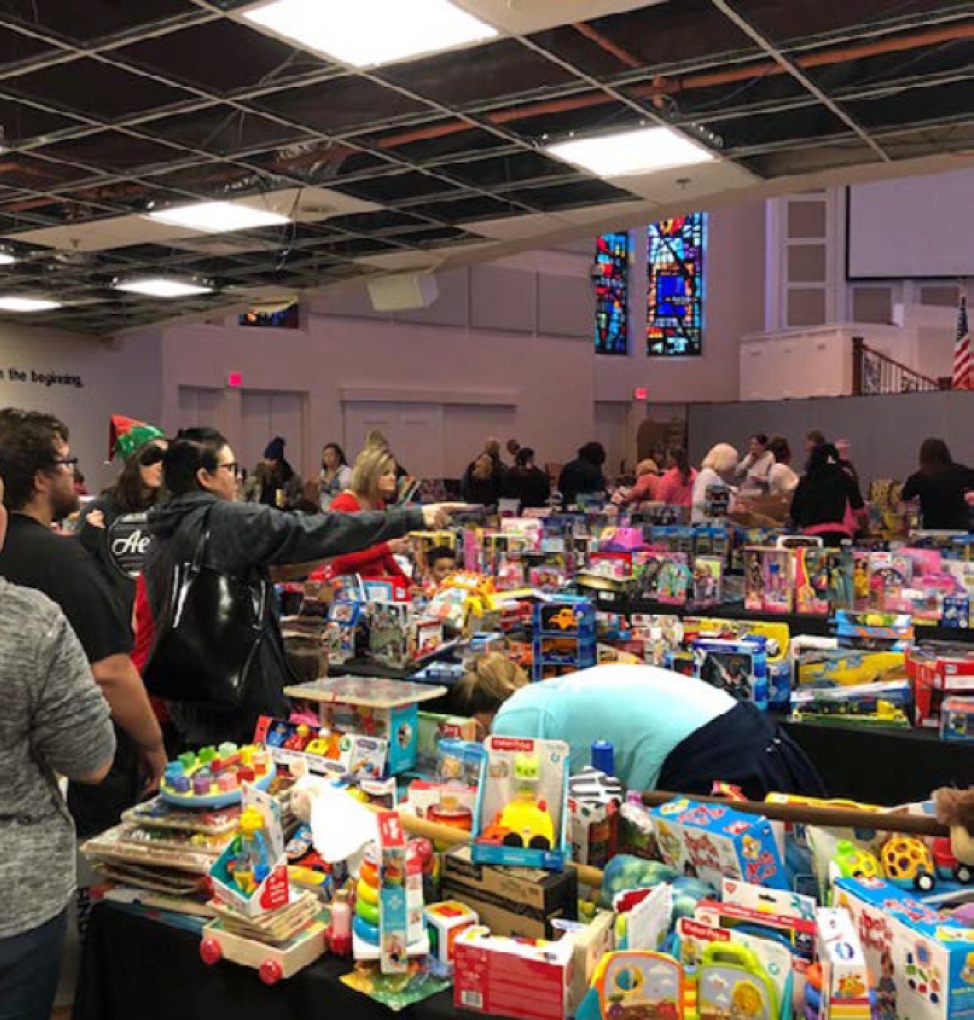 Yamaha Donates $50,000 to Panama City, Florida
Yamaha, January 16, 2019
Since October 11, 2018, life in Panama City, Florida has been one where most of the residents are without power, water, phone service or internet. In the wake of this still present disaster, Yamaha donated $50,000 worth of funds and clothing for distribution to Mike Jones' (a.k.a. "Salvage Santa") Salvage Christmas event as well as to other organizations in the aftermath of Hurricane Michael.
Panama City Golf Carts (PCGC), an authorized Yamaha golf car dealer, was the direct facilitator of the donation and got the clothes to the Salvage Christmas event created by Jones, who has been restoring broken and/or old toys for Bay County families in need for 40 years. The Panama City Golf Carts team also distributed Yamaha's donation to Panama City Rescue Mission and the Gulf Coast Children's Advocacy Center, both of which are working to help with hurricane relief.
"Devastating isn't even the word for this," said Michelle Meissen of PCGC. "October 10th was like yesterday; each day we're making progress, but we are just beginning this journey of recovery. So many need help right now, especially the most vulnerable — low income families with children. The clothes and funds from Yamaha will help support families struggling to get back on their feet. In no way did this storm discriminate! It affected the young, old, rich and the poor; people of every race, religion, and background. The past two months have been a true lesson in community. People have come together from all walks of life to reach out and give of their time, talents, or whatever they can to help one another."
"Some of us are so lucky to have businesses and homes to come back to and we couldn't be more grateful," Michelle added. "But then there are so many more that weren't as lucky…and we are just trying to help anyone who lost everything."
To date, Hurricane Michael has demolished thousands of homes and businesses, leaving thousands more destitute in the Panhandle of Florida, making recovery for their beloved community an unfortunately long one.
"We have to thank our Yamaha Motorsports division for partnering with us on this contribution and commend our Yamaha dealer family at Panama City Golf Carts for being such a critical part of the recovery effort in the aftermath of Hurricane Michael," said Tom McDonald, President of Yamaha Golf-Car Company, headquartered in Kennesaw, Georgia. "There's so much more progress to be made. We understand that this is only a drop in the bucket for what's needed, but it's a step in the right direction that we plan on continuing until the Panama City community is back on its feet."
If you would like to contribute to the Florida Panhandle recovery, visit RedCross.org.